GOVERNMENT PHYSICAL EDUCATION COLLEGE FOR WOMEN
Rice Research Station, P.O-Chinsurah(RS), Dist- Hooghly, Pin- 712102, W.B.
( Recognised by NCTE )
Affiliated to the University of Burdwan
Admission notice for B.P.Ed(2 years) course session 2023-25
Online Admission for B.P.Ed Course Session 2023-25 will commence on an from 01.09.2023. Details will be published in due course of time.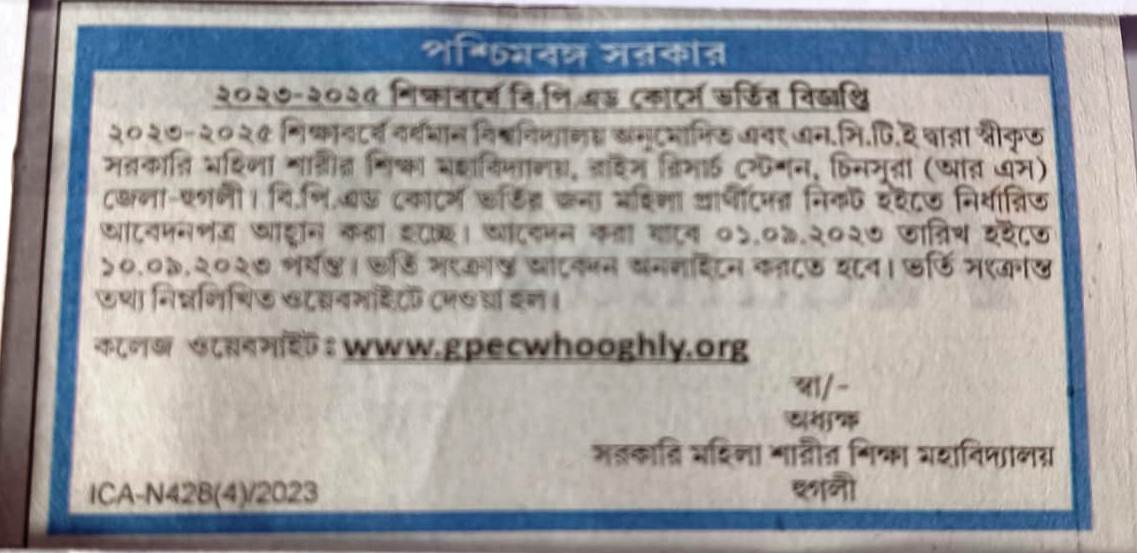 (C) Government Physical Education College for Women, Hooghly.